Spring-Summer 2023 Messenger
Fall 2022 – Winter 2023 Messenger
Spring-Summer 2022 Messenger
2021 – 2022 Annual Report
2020 – 2021 Annual Report
2019 – 2020 Annual Report
By Gerri Russell,Associate Director of Residential ServicesEach May at Mainstay Life Services, we celebrate Prader-Willi Syndrome Awareness Month. I'd like to share how we have learned, celebrated, and taken action this month. Prader-Willi Syndrome (PWS) is a rare...
Check out our first Mainstay Unlocked VLOG by Dennis Zellers about Autism Acceptance Month!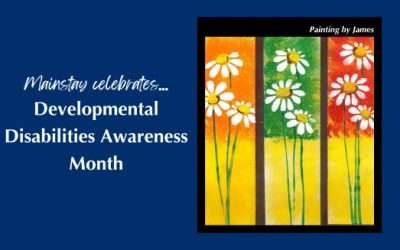 By Kim Sonafelt,Chief Executive OfficerMarch is an important time for the Mainstay Life Services community … it is Developmental Disabilities Awareness Month (DDAM)! Throughout the year, awareness months provide us with opportunities to reflect on the contributions to...
2022 Golf Outing Digital Program Book
Mainstay Life Services Capabilities